Insta-shop? Why products will benefit even more from Instagram latest improvements – Red Herring Social Media Agency Melbourne
E-commerce is quickly becoming a major aspect of Instagram and social media management, which is why the social media giant has announced it will be expanding its 'shop now' button from posts to stories.
As a social media agency in Melbourne, we know that shopping behaviour has become embedded into the Instagram experience, especially since Shopping Tags were introduced on Instagram feeds back in March. Instagram says that they are consistently trying to understand how users and businesses behave on Instagram and that the idea behind the Shopping tags is to match up their experience in order to create 'frictionless, seamless experiences'.
Social media marketing companies similarly need to understand the Instagram user's experience in order to move with Instagram to create strategies that provide e-commerce content that is quick and easy for a consumer to shop. As a social media agency, it's important to focus on an integrated, strategic approach to social media management, in order to understand and capitalise on the channels most used by your target audience.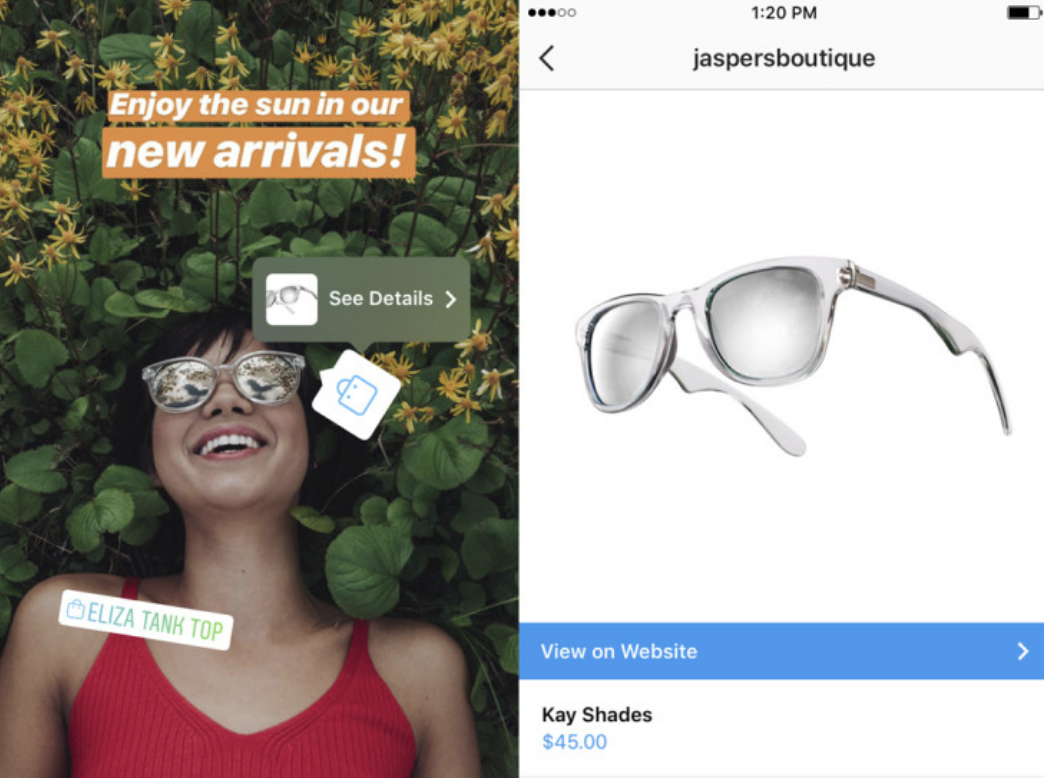 From a Social Media Mood Board to E-Commerce Gateway
Just a few days ago, Instagram announced that around 90 million people around the world use Instagram's 'tap to shop' feature, each and every month. This is allowing Instagram to move from an "inspiration board" to a measurable gatekeeper of user spending. And social media agencies are adapting quickly to take advantage of this. According to Naomi Shepherd, the group industry director at Facebook and Instagram for Australia and New Zealand, 53% of young Australians have made a purchase based on something they've seen on Instagram. These new statistics are proving Instagram to be a goldmine for social media marketing companies more than ever.
This data is starting to show just how important it is for social media marketing companies to deliver more seamless social media management strategies to a create a more integrated e-commerce journey for users. Any social media agency should be able to see the potential that the new Stories Shopping Tag holds, that being boosting client's e-commerce sales for free through Stories and Explore – which may entice clients in Melbourne to buy Instagram ads to amplify their reach.
The Shopping tag will benefit social media marketing companies by joining the For You, Art, Sport and other topic channels that Instagram launched in Explore earlier this year. The tag will use the Explore algorithm to show users shopping-tagged posts from businesses and brands they follow, or ones they may like based on posts you've previously engaged with, which is why it is so important for brands to get on board with this new feature.
There are even talks to create an in-Instagram checkout option because as it stands, users are taken to third-party websites to complete the checkout process. With the idea behind it being an opt-in service to really tie the whole Instagram e-commerce experience together for social media management personnel and users.
If you need assistance in pushing your product over social media marketing, contact us today!