In today's world, almost everyone is using mobile apps in almost everything we do, so it makes sense that it's the new age of internet marketing. From the moment you wake up in the morning, till the moment you go to sleep, you're using apps. Whether it be to check the chance of rain, post a story on Instagram, to paying those dreadful bills— chances are you're using an app to do so!
In the face paced world we now live in, our mobiles are now a way of life. Apps have all the information we need, and that's why they are so important in today's market. As a digital agency in Melbourne, we understand the value of how an app can be used as a new age internet marketing tool for brands.
So where do you start? In the planning process it's crucial to think about the value it will provide to your potential users. Here are some points you should consider:
Will it be a utility or entertainment based app? Or will it even be both?

Think about your end-users needs and wants

How will your app help your consumers be more engaged with your brand?
If executed correctly, an app will assist your brand in connecting closer with its consumers, help gain competitive advantage, and ideally result in a new source of income.
Things to be wary of…
 1. An app should never work alone, rather it should be cleverly added in your Integrated Marketing Communications (IMC) strategy. This means it is crucial you understand how the app is going to work holistically with all the other communication channels used in your business and how they will work together to achieve common goals
2. Make sure you stay authentic when it comes to advertising on your app, you don't want people to feel your app is a promotional internet marketing tool because then you will simply, start to lose them. This means ensuring that the value you provide is always put first and if you decide to advertise – it is consistent, subtle and tasteful.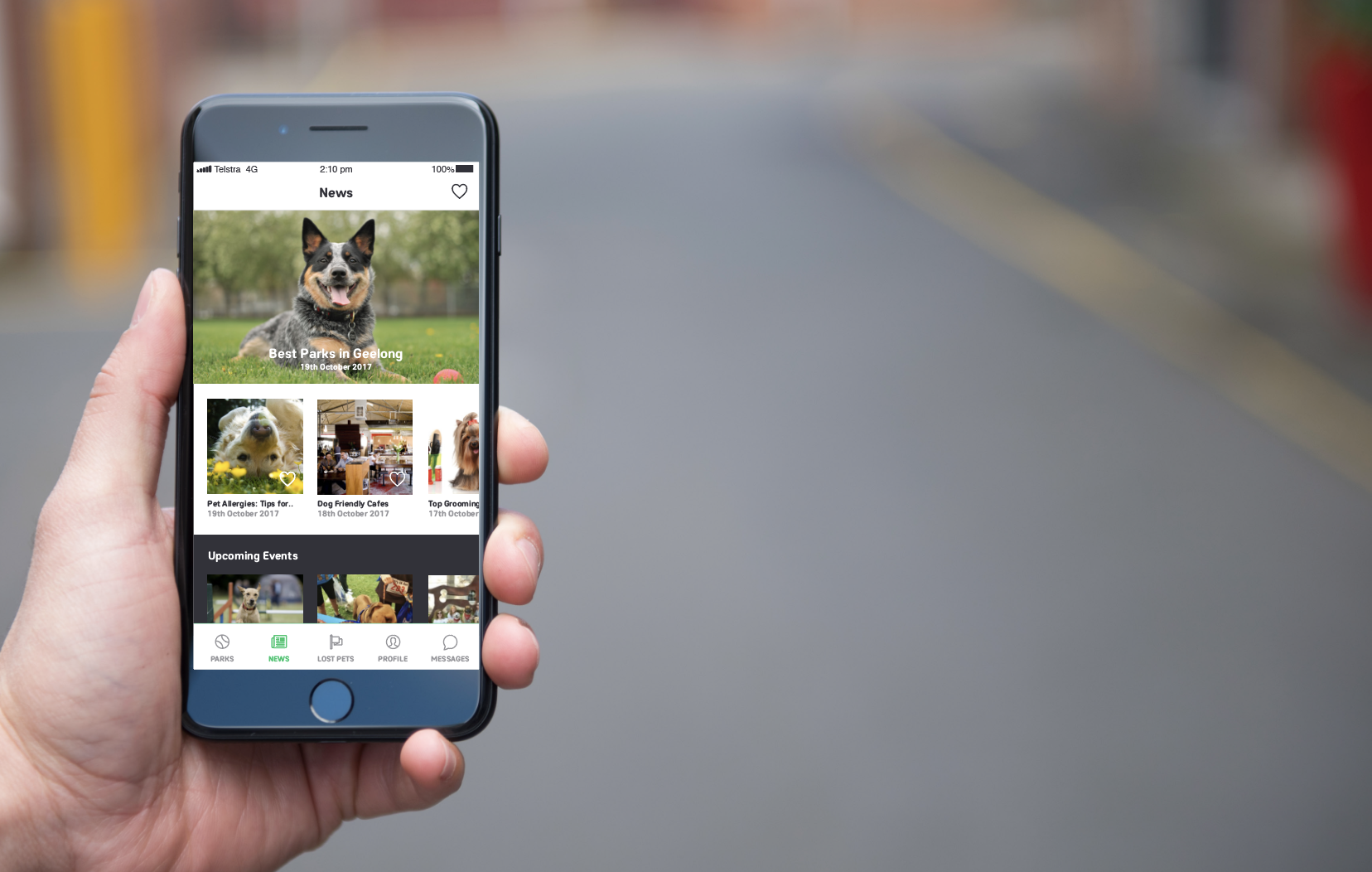 As a digital agency, it's in our blood to assist our clients in creating user experiences that position their brand as tech-savvy and a problem solver. In collaboration with the City of Greater Geelong and Jaarvis Labs Melbourne, Red Herring Digital created Park Your Pet.
Born out of a dream to unite dog lovers on a digital platform, Park Your Pet was created to assist dog owners and support local councils at the same time.
We here at Red Herring combined our knowledge of online marketing, and our skills in app developing and branding to create a community-based platform for dog lovers. The app was developed to:
Minimise pound submissions

Enforce dog regulations

Connect the dog community
With the additions of messaging between users and the accessibility of user events and notifications, our digital agency created an app that solves an issue for municipals in Melbourne and Australia and delivers dog lovers a want. We live and breath digital and created a product that matches that.
Visit Park Your Pet for more information!